Coral Planting with Harrow International School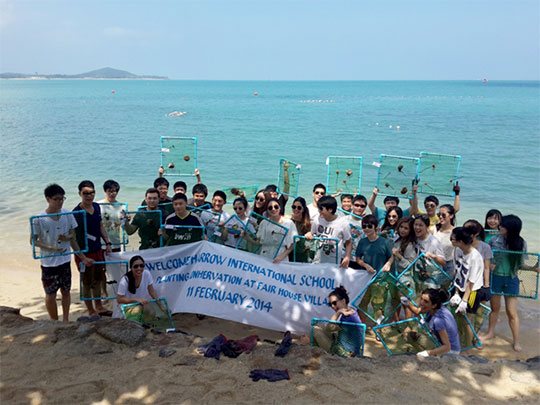 Today we had the great pleasure of welcoming a group of students from Harrow International School in Bangkok to come and take part in our Reef Restoration Project. The students learned about the importance of corals to our eco-systems, why corals in South-East Asia are struggling and what we can do to improve the situation. The students also got to plant their own corals in our reef with help from our professional instructors.
Ask about our Coral Preservation Project and other aspects of our Green Project during your stay, and help us ensure a sustainable future for our beautiful island. Together we can make a difference!