Services
At Fair House Resort & Spa, we are providing guests the best services.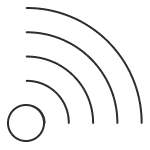 Free Wi-Fi
Staying connected with the outside world via our complimentary Wi-Fi throughout the entire property, including lobby, swimming pool, restaurant and all guest rooms.
Transportations
Fair House Villas & Spa free you from immovability. We offer a variety of options for transportation services in Koh Samui.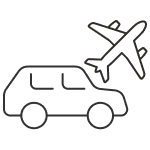 Hotel Transfer Service
Transportation fee
Reserve now or contact +66 77 429000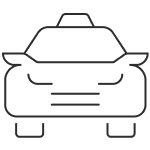 Taxi Service
Service fee
Remark
Maximum 10 seats per trip, advance booking is required. We provide shuttle and taxi services, for reservation please contact the reception at least 2 hrs. prior.

Buggy Service
Wherever you go within the resort and whenever you need a lift to the beach or restaurant, our Bell Boy will be there for you. The buggy service is available 24 hrs. Just call front office when you need mobility.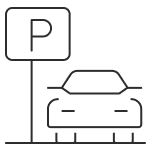 Car Parking
Free car parking lot available.

Doctor on Call
We are concerned about our guest health and safety, a doctor on call service is available 24 hrs.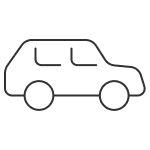 Scooter and Car rental
For those who enjoy self-riding and taking the adventure into their own hands. Scooter and car rentals are also available from the lobby.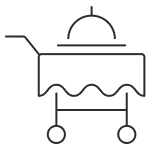 Room service
Room service is available between 7:00 am until 10:30 pm. The menu is provided in all guest directory binder which is in every room.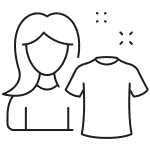 Laundry Service
Our laundry service is a convenient and affordable. Your laundry will be managed by our laundry experts who gently clean your clothes with care.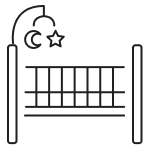 Baby Cot
At Fair House Villas & Spa, we give precedence to you and your baby comfort. A comfy baby cot is also available on request.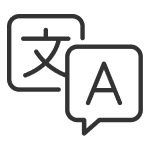 Languages spoken
Thai and English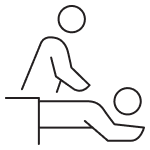 Pandanus Spa
The Pandanus Spa offers a great variety of treatments including Thai, Swedish, Foot, Aroma and Hot Stone massages. The Pandanus spa is fully equipped with showers, steam rooms and secluded treatment rooms for guest privacy. Open daily from 10:00 am to 7.00 pm.

Water Sports & Activities
At Fair House Villas & Spa, we offer a range of recreational and water sports activities to facilitate a leisure experience to our valued guests. The aim is to take you on a journey to experience a genuine leisure memory, which are then shared with your friends and family. Our associates play a key role in making these memories come true as we build a bond of personalized services.