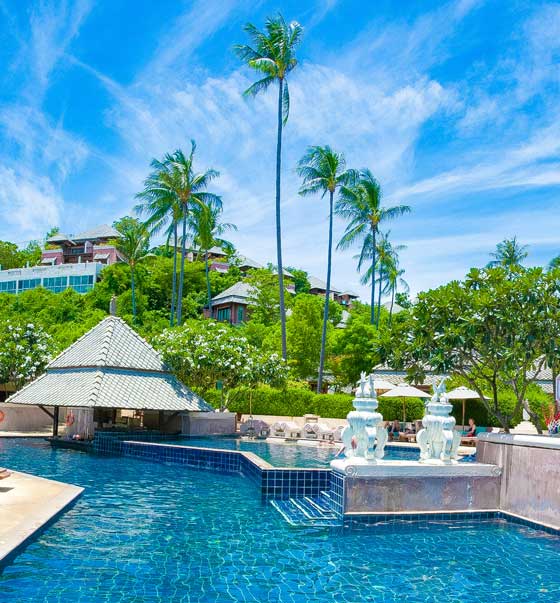 We proudly invite you to enjoy our double tier swimming pool located next to the beach. Boosting up your energy with drinks and light snacks from the swim-up bar while lounging in the water. The pool has daybeds all around to enjoy the sun, sea breeze and the view of the Gulf of Siam.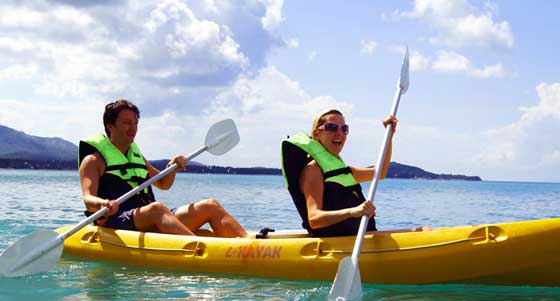 When the fantastic weather comes why don't you try boating? With our lending service, guests will truly enjoy kayaking on the blue sea under the sunshine.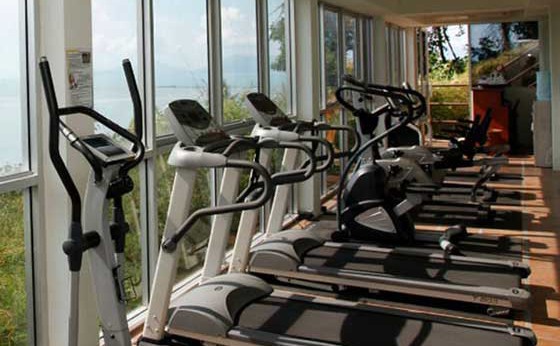 Strengthen your body health and vitality with the fully-equipped fitness amenities at an uphill gym. The ocean view from our our panoramic windows will awaken your energy while exercising.
Notification : Fitness Center is temporally closed for renovation due to the rainy season in Koh Samui. Customers are being offered an option to use the Fitness Center in our sister hotel The Fair House Beach Resort in Chaweng Noi. The hotel will provide complimentary shuttle bus service should the guests want to use this facility. Kindly contact our Front Office Team for further information"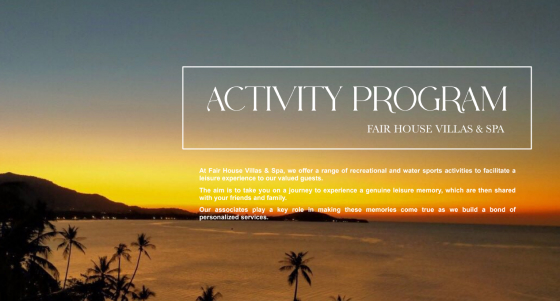 At Fair House Villas & Spa, we offer a range of recreational and water sports activities to facilitate a leisure experience to our valued guests.
The aim is to take you on a journey to experience a genuine leisure memory, which are then shared with your friends and family.
Our associates play a key role in making these memories come true as we build a bond of personalized services.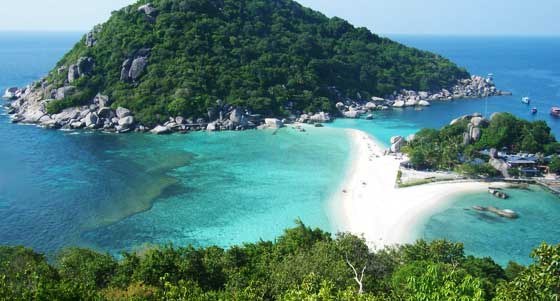 Fair House Villas & Spa offers an exciting range of tours and excursions through carefully selected and continuously evaluated suppliers. Tour the island, go sailing, ride an elephant through the jungle, learn scuba diving or visit the neighboring islands of Koh Phangan and Koh Tao.